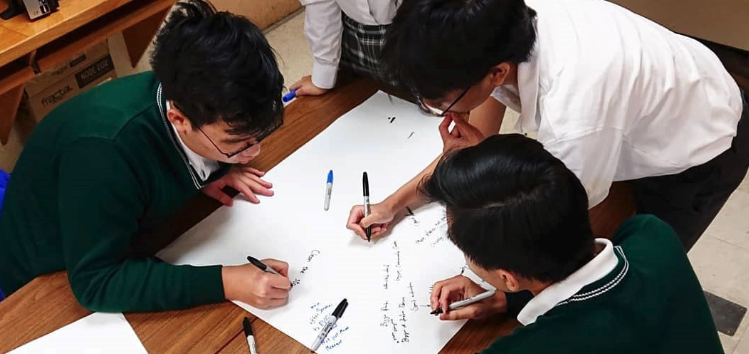 St. Patrick Regional Secondary School encourages students to develop their core competencies, including intellectual, personal, social, and emotional proficiencies while learning. Core Competencies are lifelong skills of logic that are taught to encourage our students to constantly challenge themselves to inquire. As they grow, students learn to develop 'independence in more complex, varied contexts' while applying the six core competencies: Critical Thinking, Creative Thinking, Communication, Personal Awareness and Responsibility, Positive Personal and Cultural Identity, and Social Awareness and Responsibility.
St. Pat's offers a variety of courses at every grade level. There are 8 core courses consistent at the grade 8-10 levels: Christian Education, English, Mathematics, Social Studies, Science, Physical and Health Education, Health and Career and Planning. These later enhance during their grade 11-12 years with various branches of sciences, mathematics, and arts, as well as Philosophy, dia Tec, Law, Business, and Yearbook.
There are 4 elective courses gradually introduced to every grade: Graphic Arts, Choral Music, Work Experience, Dramatic Arts, Active Living and Foods.
St. Pat's makes learning engaging and fun, offering students to learn the course curriculum through interactive field trips, in-class discussions and projects, and many hands-on learning opportunities.