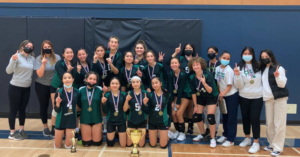 Junior Girls Volleyball: 2021-2022 BC Catholics Champions
The Junior Girls Volleyball team had an amazing season this year, with one of their accomplishments being their win at the BC Catholics held at Notre Dame.
With this victory under their belts, this would make this the Gr.10's second time winning the BC Catholics, with their first win being in Gr.8.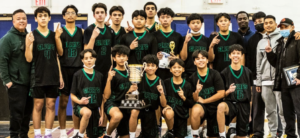 Junior Boys Basketball: 2020-2021 Joker Classic Champions
The Junior Boys Basketball participated in the Annual Joker Classic this year.
With determination, great coaching, and a supportive Celtic community at their backs, the boys went on to win the Joker Classic.